Upcoming Events

If you know of other poplar and willow-related events that we could list here, please send us a message with the relevant information.
July 17-20, 2022
Hosted by Université de Laval, Québec City, QC
This follows past major agroforestry congresses in Orlando, USA (2004), Nairobi, Kenya (2009); New Delhi, India (2014); Montpellier, France (2019). The conference website is now open to receive abstractswith a deadline of November 15th. Registration for the conference will also open on November 15
As with past congresses, this conference will include keynote and volunteer presentations dealing with many aspects of agroforestry practices throughout the world, including tropical, sub-tropical and temperate agroforestry species and practices.
October 4-6, 2022
Hosted by: The Institute of Lowland Forestry and Environment
Novi Sad, Serbia
NOTE: This symposium will be held virtually - see the announcement below.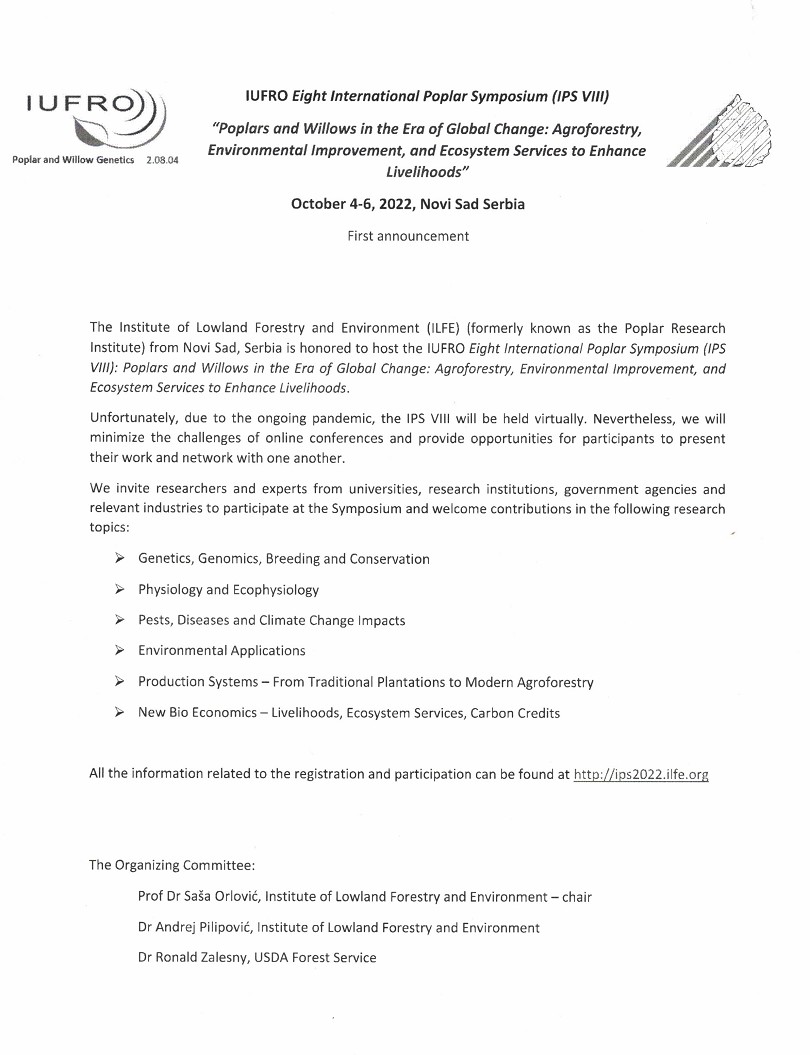 This webinar series will continue at a later date. Watch for announcements of future webinars at this link. Past webinars have been recorded and are available at: this link
Contact Jeff Jackson jeffj@umn.edu
Activities related to the Cultivation and Utilization of Poplars, Willows and other Fast-Growing Trees in Canada 2016-2019.