Welcome to the Poplar and Willow Council of Canada!

The PWCC is a national non-profit organization, established in 1977, with membership from industry, landowners, universities and federal and provincial governments. PWCC is committed to the wise use, conservation and sustainable management of Canada's poplar and willow resources.
New Book: "Trees Against the Wind" by Bill Schroeder
This new publication by long-time PWCC member, Bill Schroeder, adds a unique perspective on prairie history. You may think of planted shelterbelts as a response to the prolonged drought of the Dirty Thirties, but, as Trees Against the Wind illustrates, this story actually begins much earlier and for different reasons. This book is bound to increase your appreciation for prairie trees and the people who planted them.
For more information and a sneak peek at some sample pages, go to this Nature Saskatchewan link. To purchase copies for sale through your organization or facility, please contact Nature Saskatchewan at info@naturesask.ca or call 1-800-667-4668.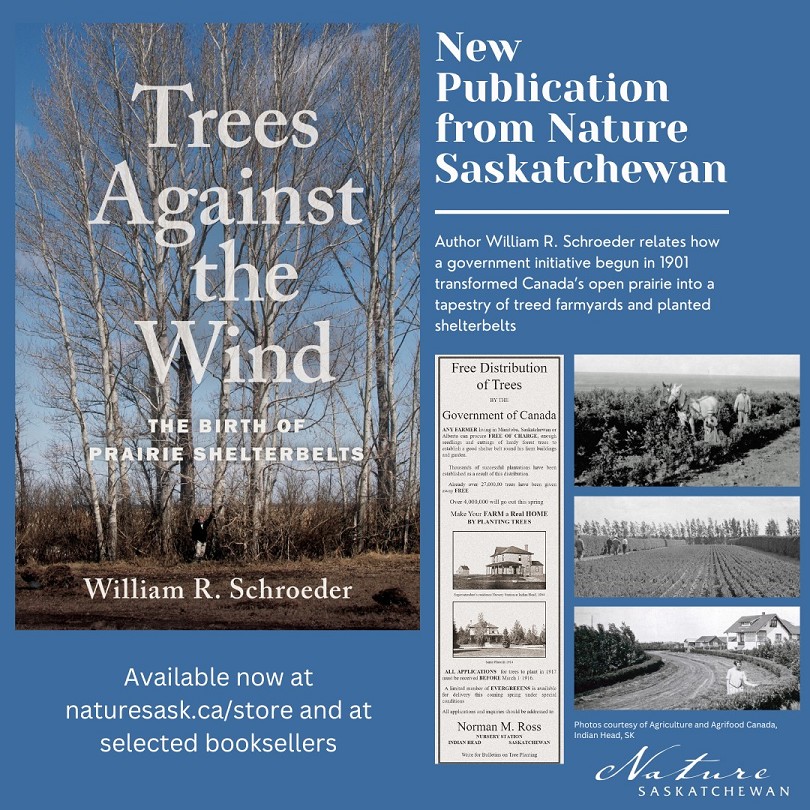 Hybrid poplar plantation